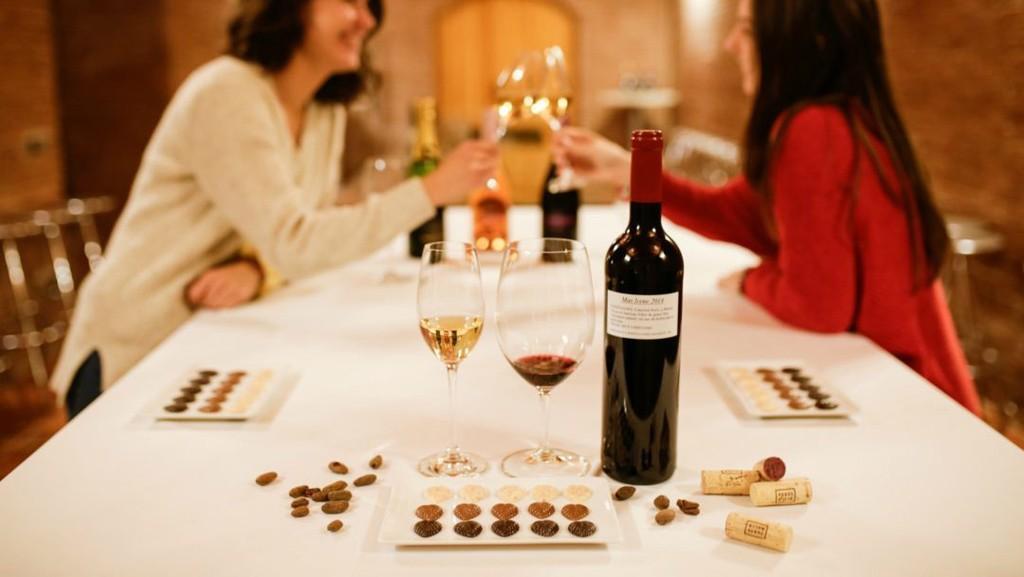 Duration
2:30 hours
Timetable
From Monday to Sunday at 11:00h and 16:00h.
Languages
Catalan, Spanish and English.
French and German, under request.
Cheese & Wine, the perfect marriage
Discover the high range of cheeses that we have in Catalunya and Spain and how they are elaborated. Experiment the creaminess, the lightness and the texture of this two products that have endless possibilities of pairing. Finding the perfect match can be a delicious experience.
Chocolate & Wine, the sweetest moment
You will discover the fantastic possibilities of pairing between wine and chocolate. After an introduction to the wonderful world of chocolate, we will marry 5 different chocolates from Simón Coll with 5 wines and cavas.
The visit includes
Welcome to the winery.
Guided visit to the vineyards and introdution to the biodynamic farming.
Visit the barrel room and learn how we elaborate our wines.
Visit the cava cellar and discover how we produce cava.
Guided chocolate or cheese wine pairing with the best selection of chocolate from Simón Coll and the best selection of Catalan and Spanish cheeses.